How to prepare (practically) for your Open Water Course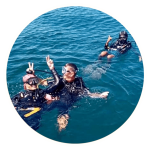 In a current world with social distancing and travel restrictions you probably don't think much about seeking your new adventure soon. Except for studying the theory with PADI eLearning, there are a few more things you can do to prepare on becoming a PADI Open Water Diver. If you are one of the people who has some difficulties with in water exercises, you should prepare as early as you can.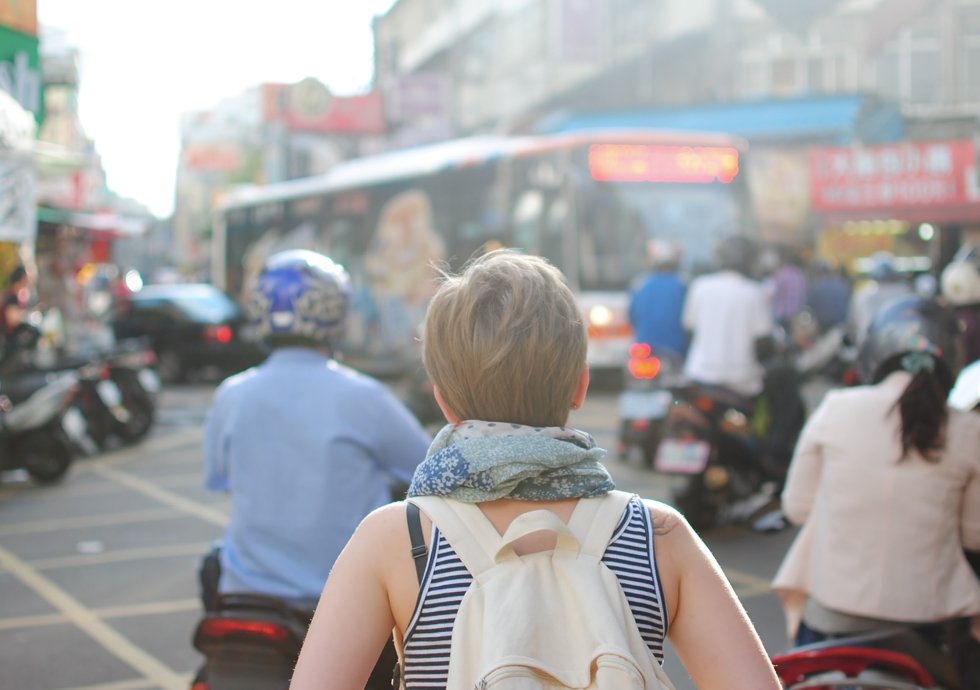 Enjoy your final destination more and do your eLearning at home.
With the PAD eLearning you will get all the knowledge you need to know to become an independent diver, but for most students who failed or had to break up their courses it was the practical part for what they weren't prepared for or aware about. Sometimes it is just not enough time on a holiday to overcome a difficulty, fear or improve your swimming skills.
"The most difficult part of my PADI Open Water Course was mask cleaning and removing the mask underwater."
Before buying your digital dive course you can start by do some practical tests and question yourself how comfortable you are in the water. For the majority of diver students it has been the waterskills assessments and the mask skills which brought their adventure to an end.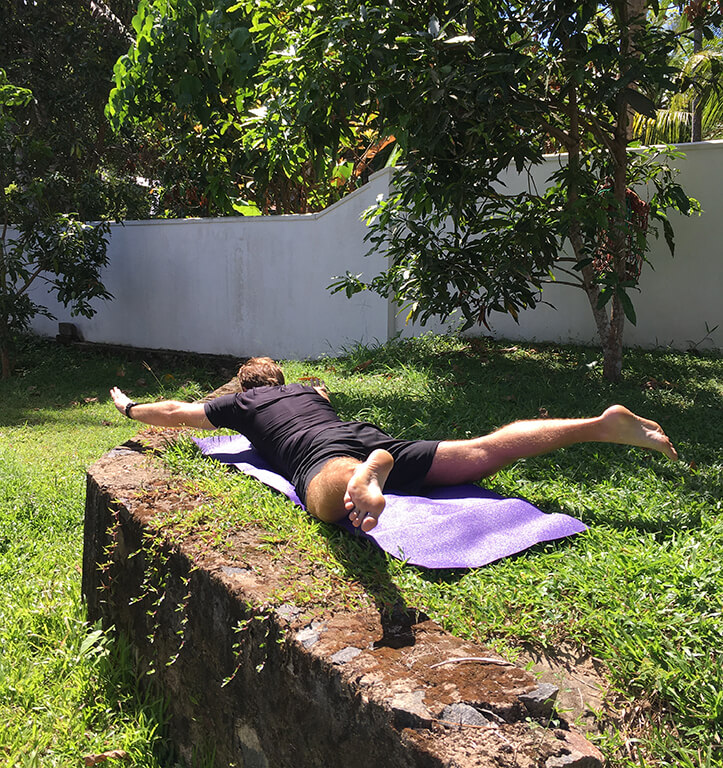 Get to know your swimming skills and improve them.
To become a diver you need to be able to swim! At least you have to be able to maintain yourself comfortable at the surface for ten minutes in water too deep in which to stand.
You also have to do a 200 m swim (any style) or 300 m snorkel swim (with mask, snorkel and fins) without a time limit.
For most of us it is not possible to practice this at home since most people don't have a swimming pool in the basement or garden, but you should remember from your swimming classes when you were younger, if you were comfortable enough to master these skills. If you think you've been always too exhausted you can start with some body weight exercises to improve your core muscles and gain some stamina at home.
If you are not able to swim/maintain yourself comfortable in the water then you should take a swimming course prior to a diving course to get you comfortable in the water!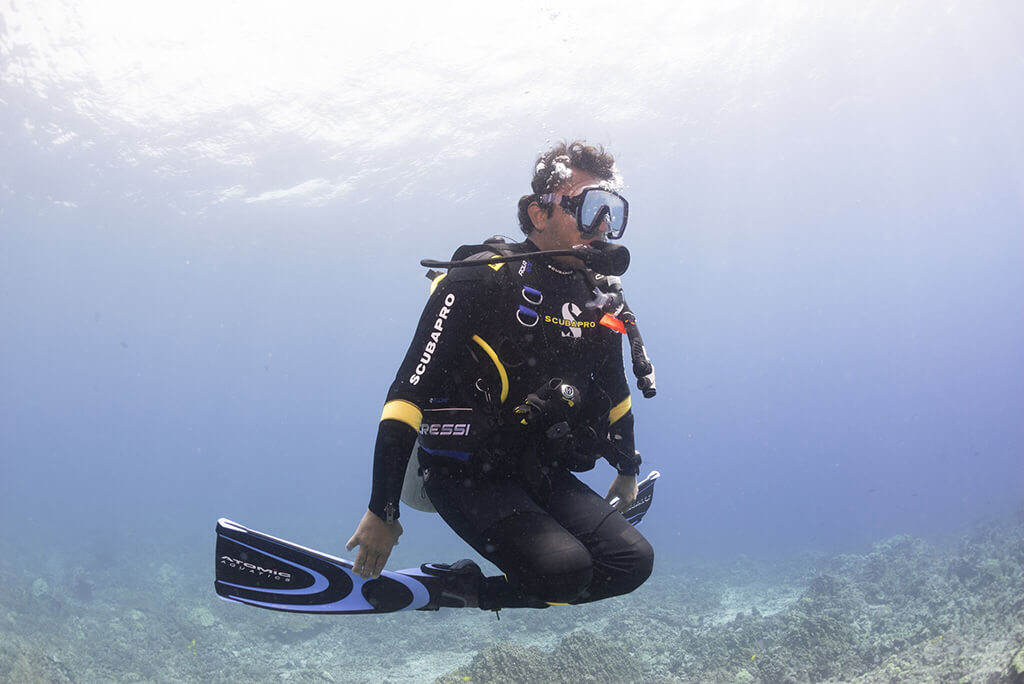 As a part of the PADI Open Water Diver Course are surface and underwater skills.
You practise these with your PADI Instructor.
For the mask skills you can already prepare at home in your bath tub, the shower or a big bucket and if you already have a mask and snorkel, even better. But you can also practice with a hose (should not be longer than 30-40 cm, and at least a diameter of 1,5 cm).
There are two basic skills which can create some difficulties for diving students:
Exhaling through the nose while you have the mouth open (regulator or snorkel in the mouth). The skill is used to clear your mask if it gets water inside.
Breathing through the mouth while the nose is underwater. Used for breathing underwater without a mask.
To prepare for these skills you don't even need a mask, it is better to start without anyway, but if you planning to do your Open Water course and becoming a diver it is crucial to buy your own mask which is comfortable and fits. The dive centers rental equipment is always limited to basic average fitting equipment and usually can't provide you with the high end gear that fits you perfectly.
For the first skill you can already start practicing without water by simply inhale through your mouth and exhale through the nose while keeping your mouth open. Somewhere back in your throat with your tongue you can seal the airway that you only exhale through your nose. For some people it is a big issue to manage the mouth-nose breathing, so give it a try and practice. To bring it further you can start putting your whole face in the water after your inhalation and then exhale in the water, but remember to keep your mouth open.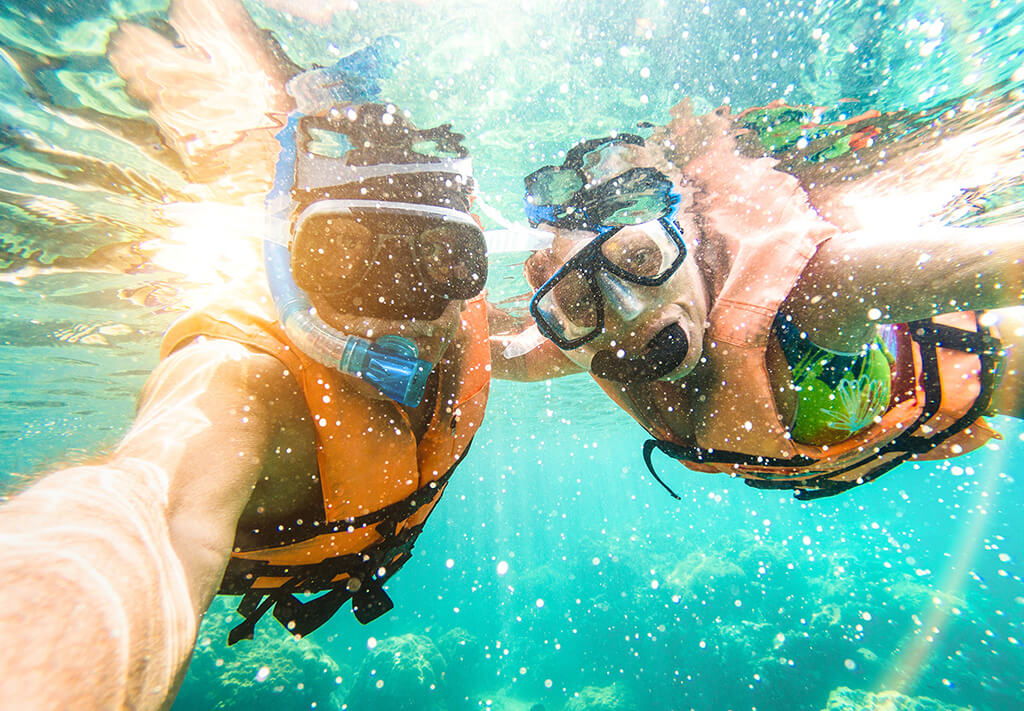 Practise breathing from a snorkel or a hose.
Then remove your mask and focus on breathing with your mouth only.
If you have a snorkel or a hose you can move on to the second skill and start breathing through your mouth and become comfortable to have water on your nose without inhaling from it. Next you can start combining the skills and only exhale sometimes through your nose for practice.
To master these skills for some people it takes time and you should try it at home first to make sure you are prepared for your diving adventure and can spend more time with fun dives or other activities after your Open Water Diver Course.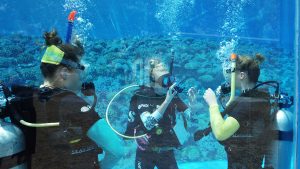 SCUBA DIVING How to choose the best diving centre for your PADI Open Water Diver Course  Author: Ellie  19th May 2023Read Time: 7 minutesThe PADI Open Water Diver Course is the world's most popular and widely recognised entry level scuba course. If you've always...