Rebranding our diving centres in Sri Lanka 
We are proud to unveil our new brand identity. Our 3 diving centres, formerly known as, the Original Unawatuna, Nilaveli and Trincomalee Diving Centre, by Hans are up for a big upgrade! We are connecting our three diving centres in Sri Lanka under one name – DIVINGURU®. We continue to provide the same or better level of professionalism you have experienced before and remain No.1 in Sri Lanka diving industry.
This update highlights the continuous evolution of our company since its founding in 1999. As we are long time in Sri Lankan diving industry, we improved a lot during this time in terms of offered services, customer care and diving experience. But now it's time to make a big change in our design towards a more modern and elegant look.
What's new: Where you can see Rebranding changes
• name, new trademark DIVINGURU®
• new modern website www.divinguru.com
• new location for Divinguru Nilaveli
• Divinguru Beach Resort
• logo and colors
• social media changes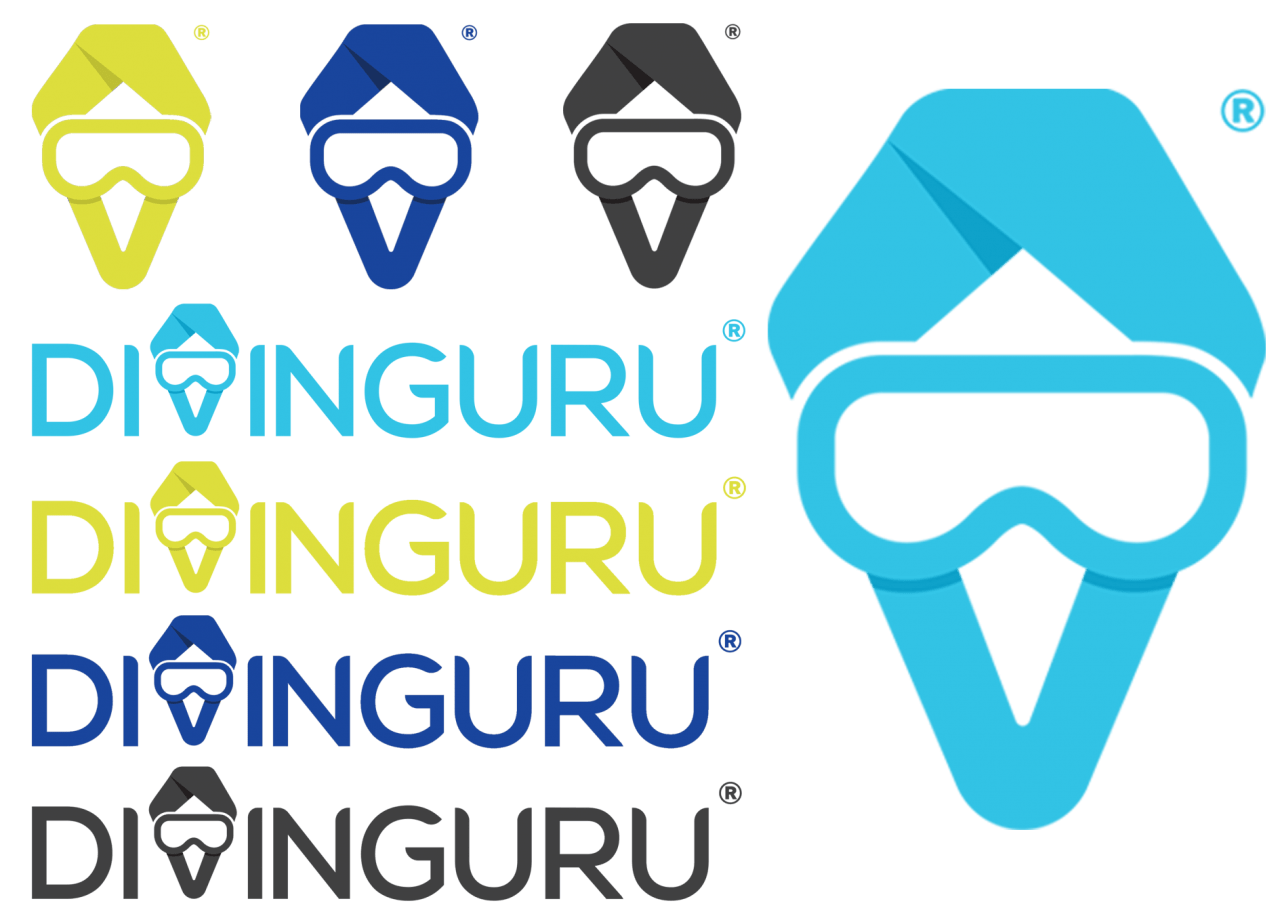 Our officially registered Divinguru® trademark.
Why we are rebranding our diving centers?
Merging three diving centres (Unawatuna Diving Centre, Nilaveli Diving Centre and Trincomalee Diving Centre) under one name – Divinguru® helps us to emphasize the strength of our brand and differ from other diving centres. It became "popular" in past few years to copy our diving centre names. Like this you meet the professionals and we are able to provide the best service without any further misunderstandings.
"Meet the Professionals, Dive with Us! "
The rebranding process – unique diving concept
We initiated the whole rebranding project in 2020, when we created new website (www.divinguru.com), the logo design and chose our new colors providing a strong visual link to the ocean. Our logo "Guru's head" (letter V with a turban and a scuba mask) is representing diving knowledge we share through PADI courses, fun dives, try diving for beginners and other activities.
Later in 2021 we started with construction of our modern Divinguru Beach Resort, located in Nilaveli a few minutes from the famous Pigeon Island and 12 km north from Trincomalee (east coast Sri Lanka). Divinguru Beach Resort is the biggest PADI diving resort in Sri Lanka offering the full diving experience combined with modern accommodation, diving centre with training dive pool, large school room for diving courses and beach restaurant on site!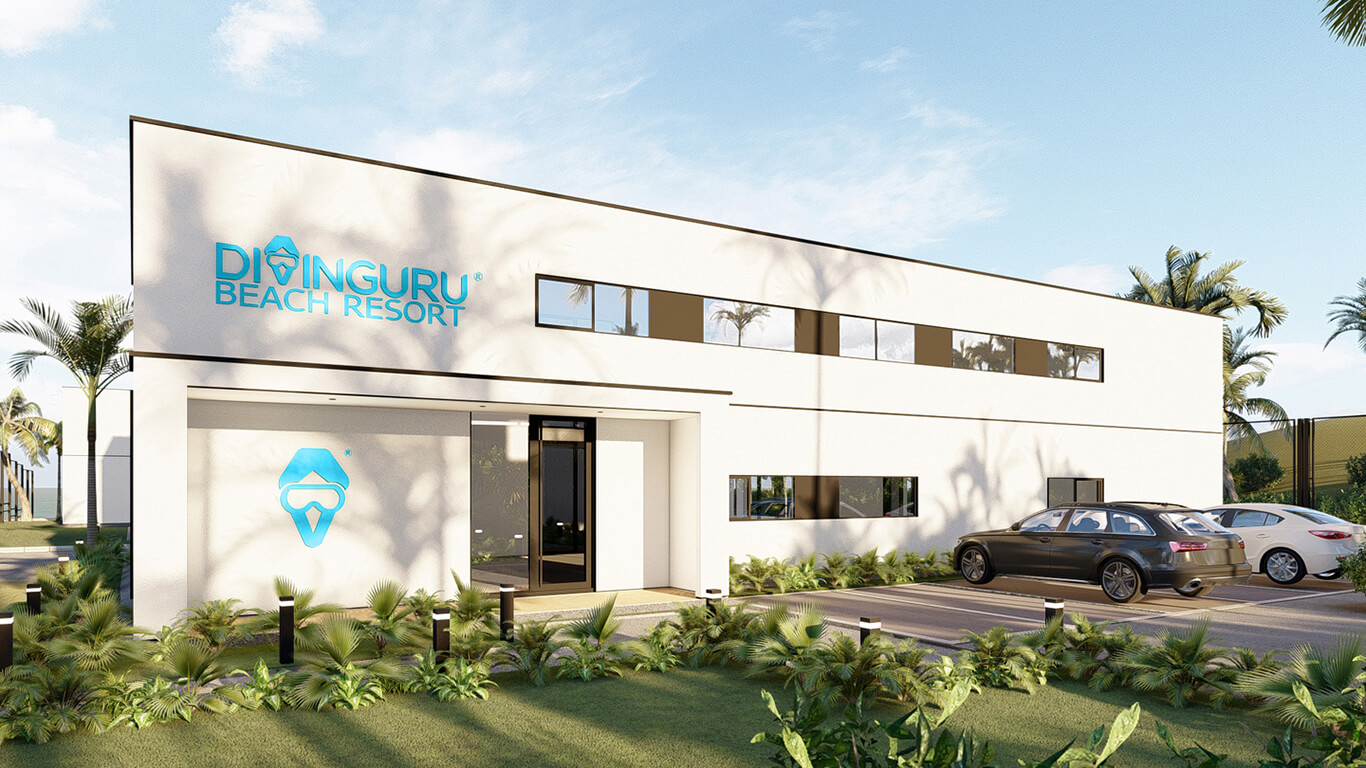 Divinguru Beach Resort in Nilaveli, 12 km from Trincomalee.
DIVINGURU® is our registered trademark/brand at the National Intellectual Property Office in Sri Lanka under the INTELLECTUAL PROPERTY ACT No. 36 of 2003 and the WIPO, WORLD INTELLECTUAL PROPERTY ORGANIZATION, MADRID – The International Trademark System.
The unauthorized use of our "DIVINGURU®" trademark/brand is a criminal offense in accordance with national and international legislation!!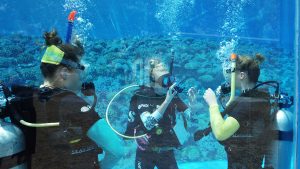 SCUBA DIVING How to choose the best diving centre for your PADI Open Water Diver Course  Author: Ellie  19th May 2023Read Time: 7 minutesThe PADI Open Water Diver Course is the world's most popular and widely recognised entry level scuba course. If you've always...