One thing all our staff has in common, they are passionate about diving and making sure you have a great time.  Our friendly attitude makes diving even more enjoyable. We all have plenty of dives under our belt and have dived all over the world.
Our customer service is core to the success of Divinguru. We work hard to ensure the best quality of offered activities to our customers. However we are also crazy marine lovers with hearts under the sea. Friendly atmosphere and good mood you can expect on every dive with us.
Happy bubbles,
Divinguru Team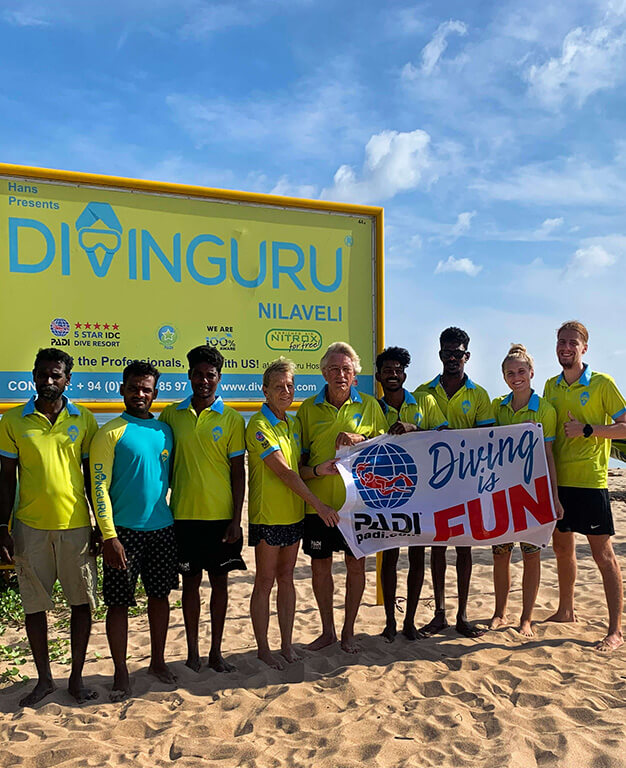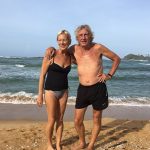 Together Hans & Renate opened their first diving centre in 1999 in Unawatuna in south of Sri Lanka. A few years later they left Germany and moved to Sri Lanka and started a new life. Through their hard work they build three successfully running diving centres. Hans is very motivated, cheerful and keeps the high standard of his work. The most of the time you can see Hans in his office, where he replies to your emails. If you are lucky you can see Hans time to time underwater where he likes to clear his mind.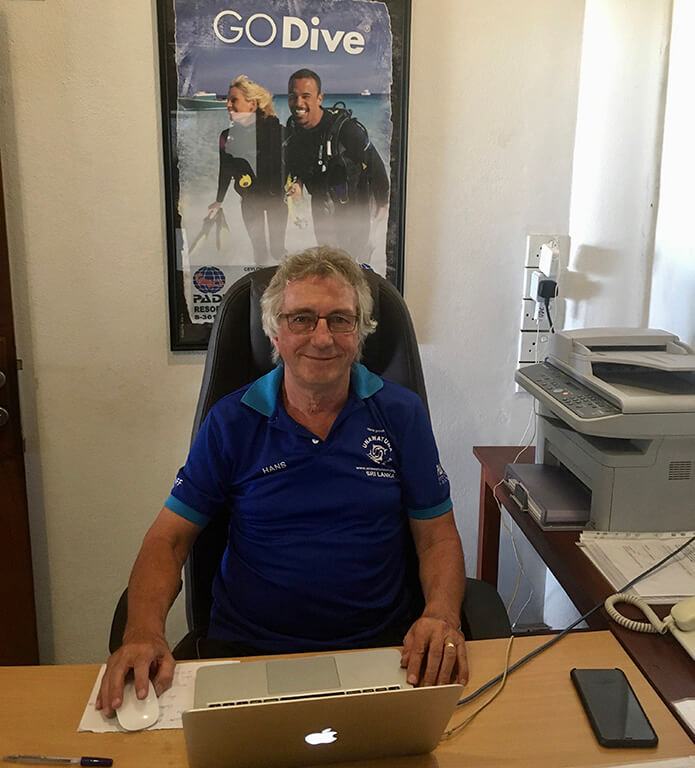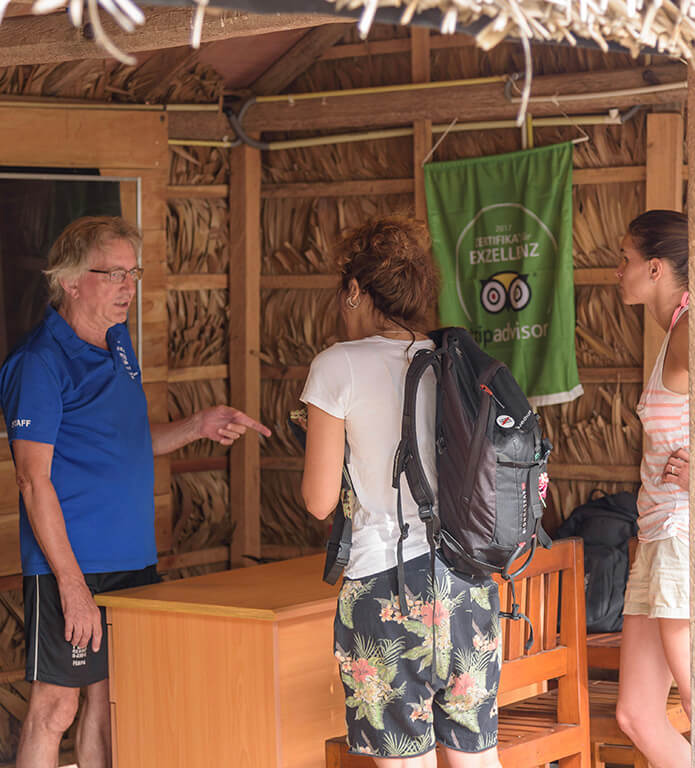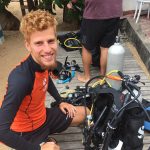 Norbert
Specialty Instructor/Master Scuba Diver Trainer
Meet Norbert from Slovakia! Norbert started diving in Greece and Spain before coming to Sri Lanka. He enjoys caverns, swim-throughs, nigh dives and wrecks. If you wish to have some nice underwater memories, Norbert will make sure you get the best underwater pictures. Ellie and Norbert found a new home in Sri Lanka and they have a good experience with diving in local areas. Norbert is very passionate diver and PADI Scuba Instructor and you'll have always fun with him. If you want to spend more time with Norbert, meet him at the surf point. 🏄‍♂️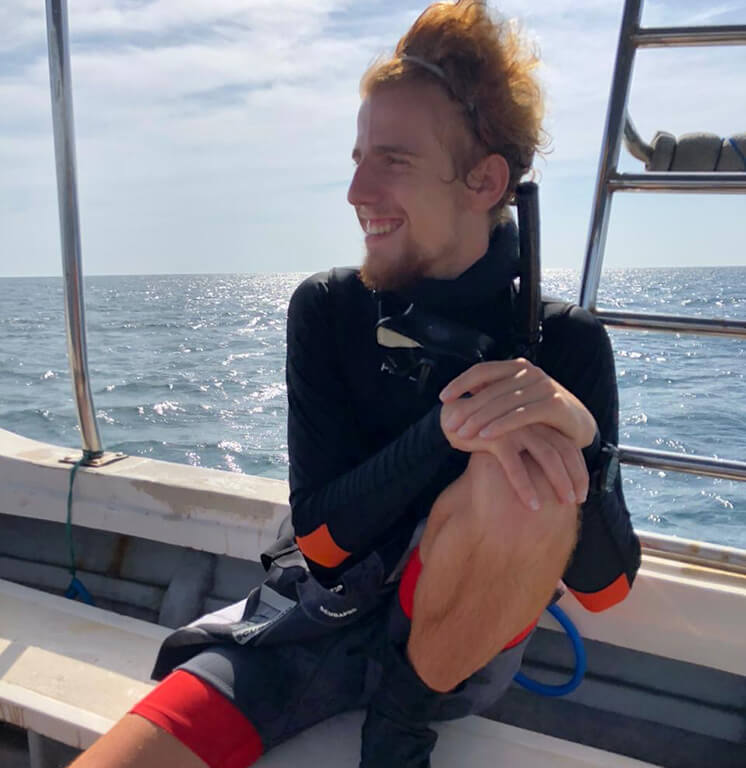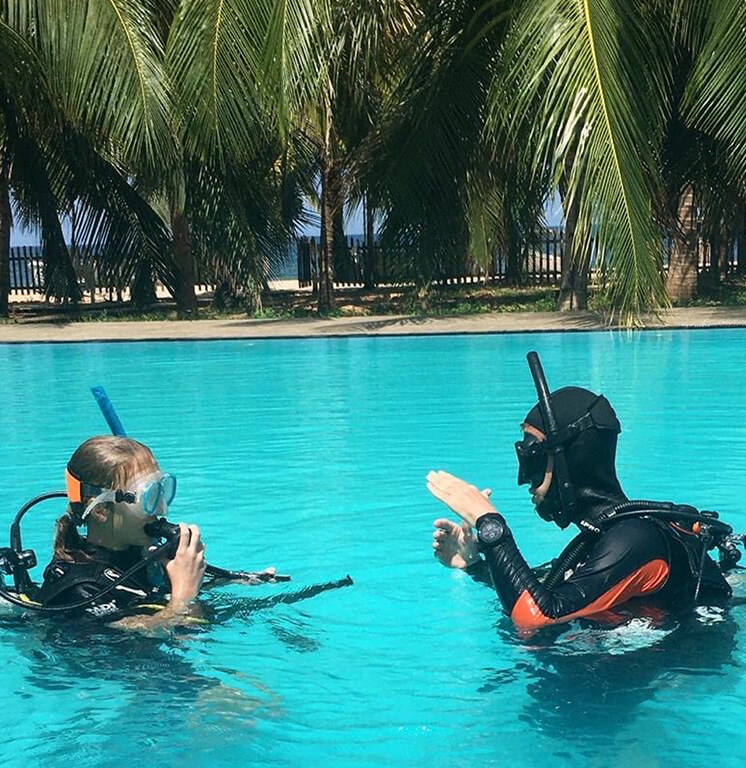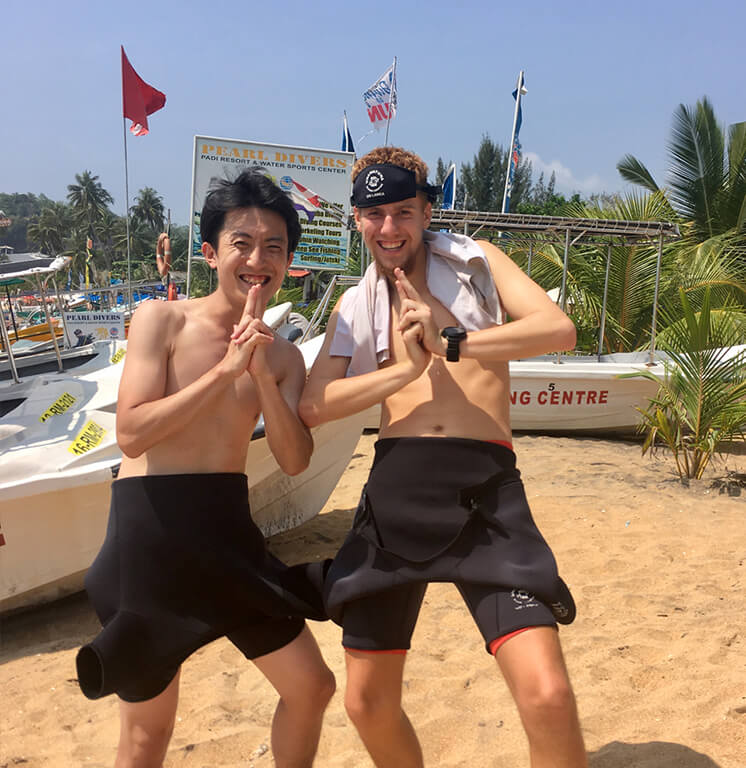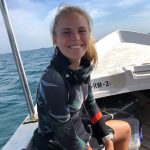 Ellie
Specialty Instructor/MSDT
Ellie is our Instructor from Czech Republic. She has experience with diving in Europe and did her PADI Instructor Course in the Maldives. Ellie is enjoying diving with kids and entry-level scuba diving courses. She is very patient and loves to share her passion from scuba diving with beginners. Going with her underwater for the first time is the right choice! Also if you have any inquiry, she will answer the phone, email and is there for you to help 🙂 If you like to surprise Ellie, be sure to pack some chocolate to your suitcase. 🍫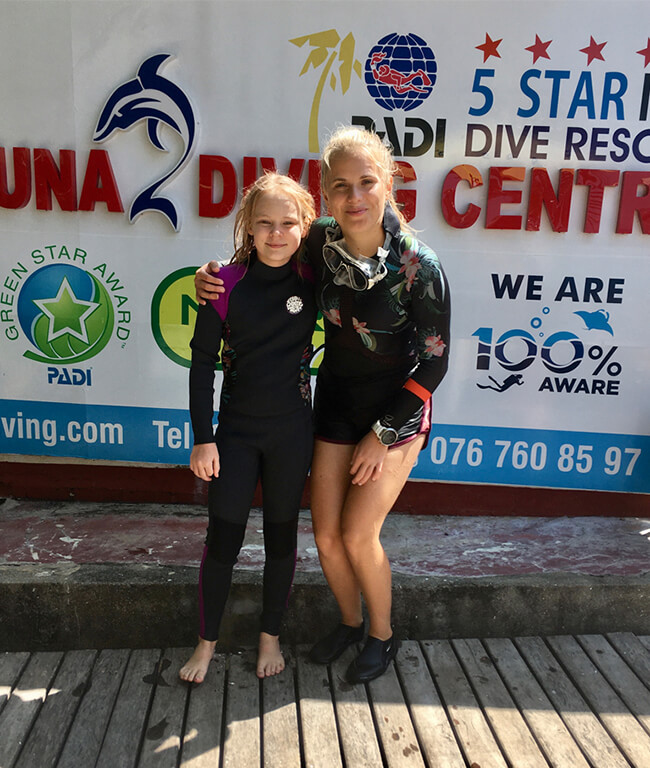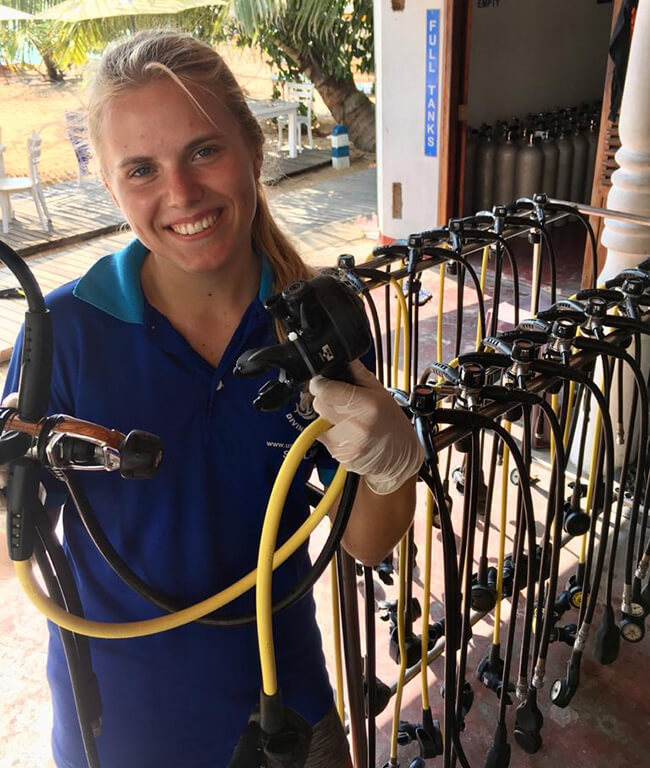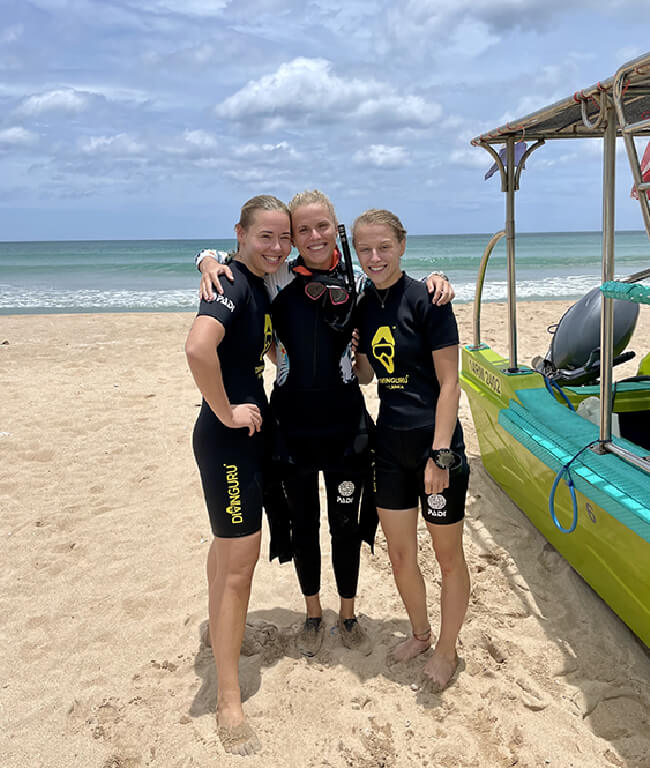 Meet our Asisstant Instructor….Tharshanth!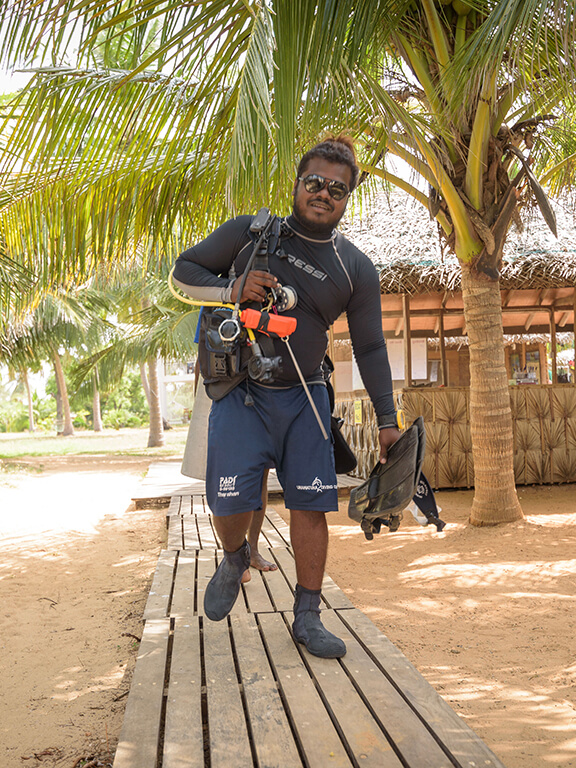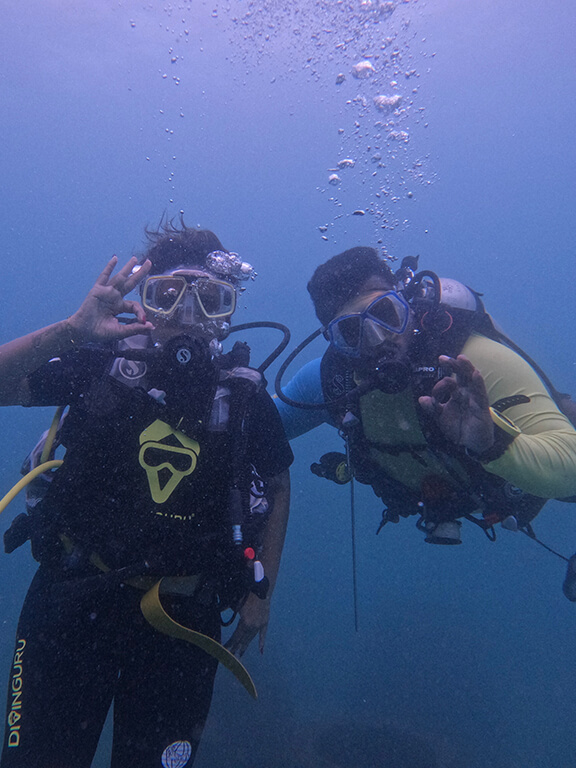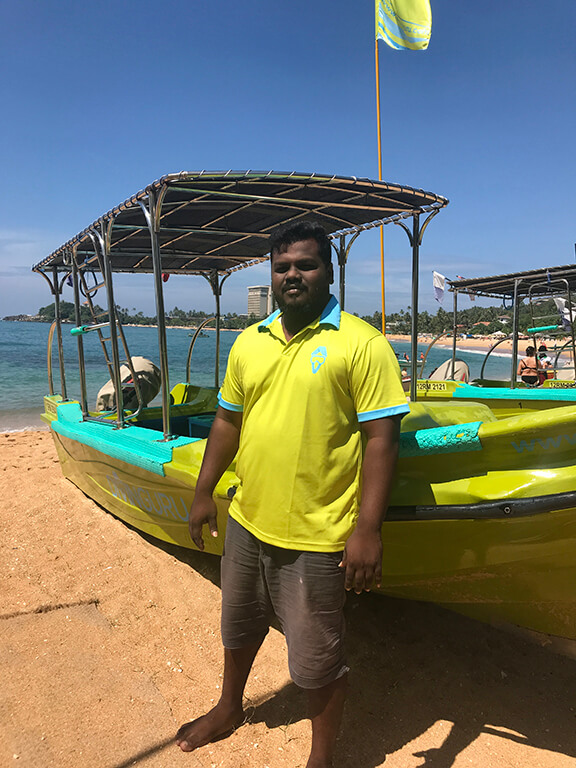 Tharshant is born in Batticaloa and he is living in Trincomalee. He is one of Divinguru's most experienced guides who takes qualifies divers for fun diving. If you wish to spot the smallest marine creatures, you will be happy doing diving with him. Tharshanth started diving in 2016 and after his first dive he decided to continue and become Divemaster. His passion for diving led him up to the Assistant Instructor level. 
Tharshanth simply enjoys being under the water where he can release stress and be surround by many tropical fish. While fun diving with him you can spot small nudibranchs or stingrays hiding under the sand. Tharshanth loves deep diving, wreck diving but also all different kinds of corals. He wishes for all divers to spot manta rays or whale sharks which are very very rare while diving in Sri Lanka. Tharshant loves not only advanced dive sites, if you are a beginner who searches to explore the underwater world, you'll love diving with him. If you like to surprise Tharshant, you can pack to your suitcase a small piece of spicy salami. 🍖
Meet our Sri Lankan Divemaster….Darshana!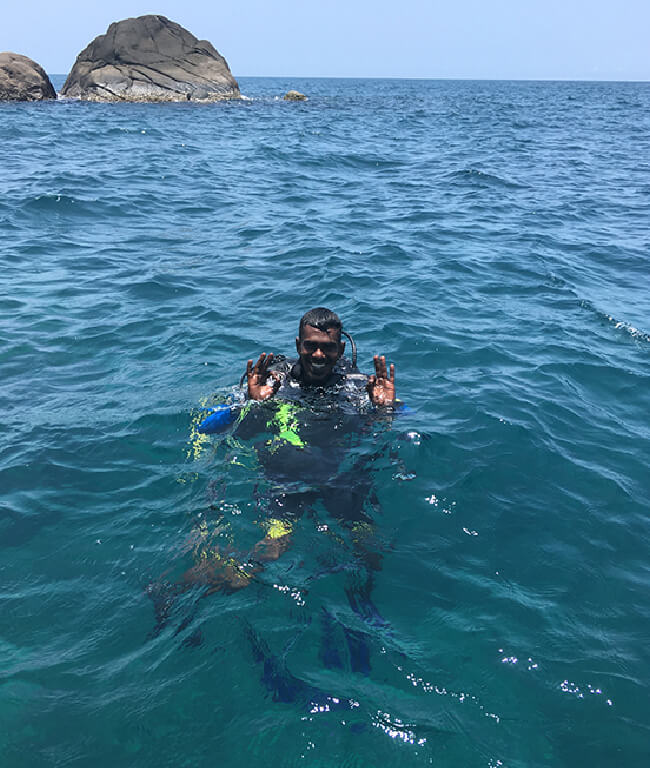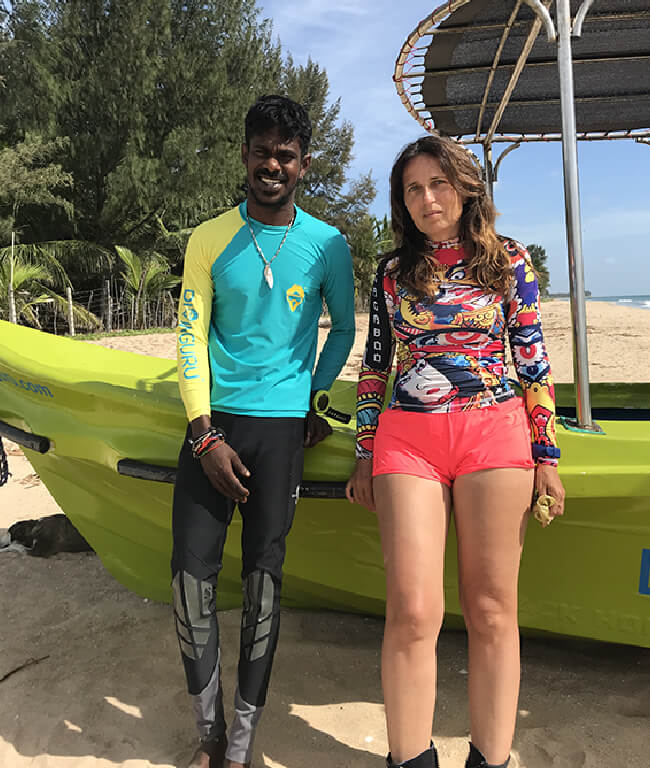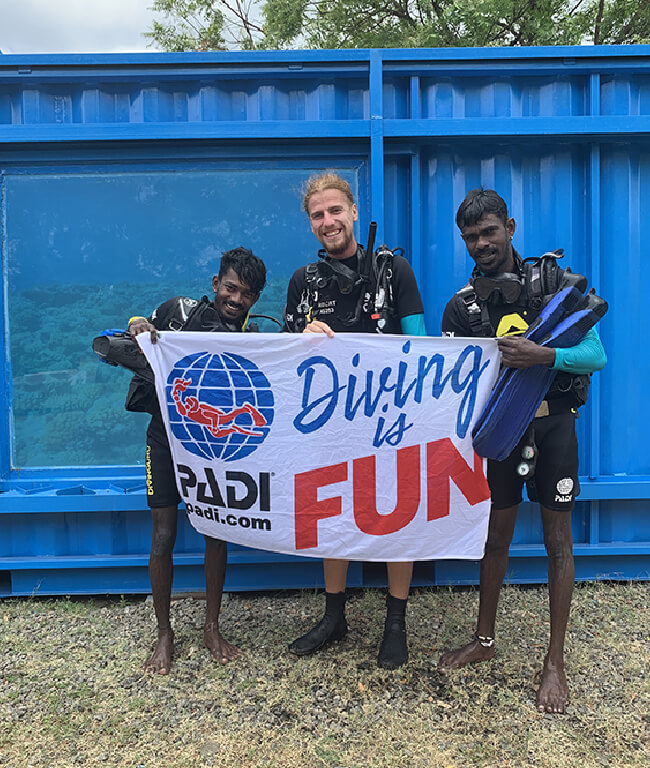 Darashana is a one of Divinguru's most experienced Divemasters. With thousands of dives and a wealth of experience in local waters he is the perfect guide for tourists looking to explore Sri Lankan dive sites.
He gained his initial qualifications in 2013 with Divinguru where he completed PADI Open Water, Advanced Open Water and Rescue Diver Courses. He then used these qualifications and skills to complete his professional Divemaster certification soon after. Since then he has been guiding happy customers in all types of diving, from reef dives, to wreck dives and deep nitrox dives.
Darashana is known for his great underwater vision and being able to spot tiny interesting marine life that may usually evade your gaze. This makes diving with him even more enjoyable and a truly unforgettable experience. Also! Being a local Sinhalese man he can be sure to recommend the best local attractions and of course the best place to grab a cold lion beer after a days diving.🍺
Sri Lankan Crew
Boatmen & Tuk-Tuk drivers
Meet Dinu, Nafrien, Selva, Varathan & Prem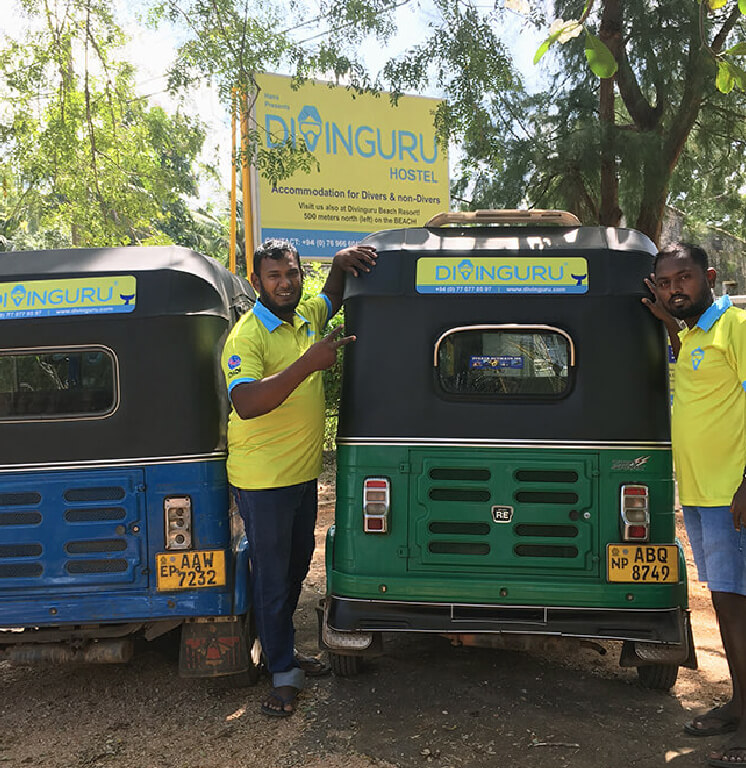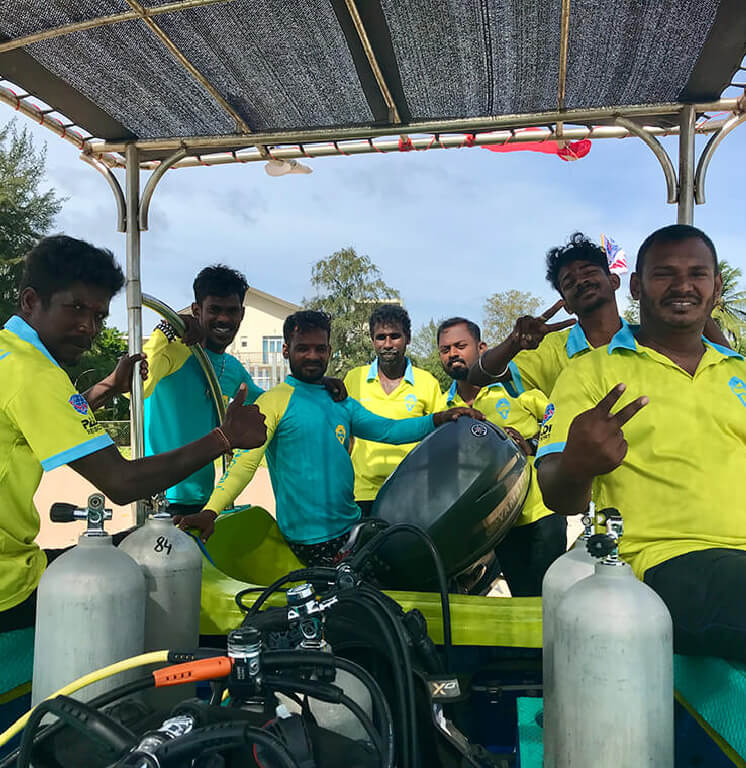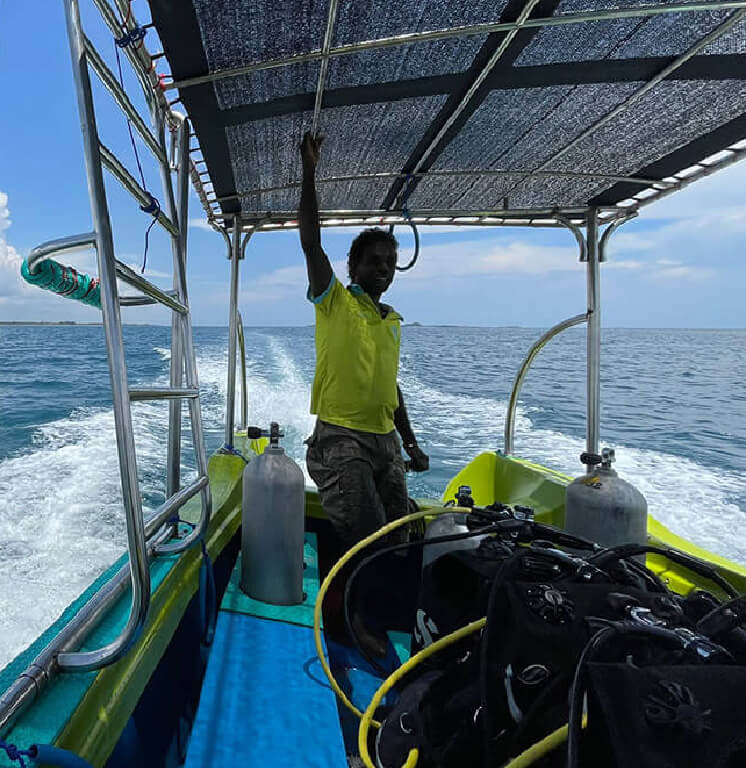 Meet our friendly team of locals. These guys are the power house of DIVINGURU and the backbone of our organisation. Be rest assured they will do the heavy lifting for you and manage all the equipment movement, boat driving and tuk tuk transport. Be sure to ask them about your next holiday plans as these guys have a wealth of local knowledge and recommendations to offer. One thing for certain, they will make sure to put a smile on your face! 😁 To reward their hard work, a small tip is always appreciated.
Do you feel that you can fit in our team and bring in something new?
Join our team & start an exciting diving career!