Enriched air DIVER SPECIALTY
Age: min age 12 years old
Medical Check: medically fit for diving
*Please check the PADI Medical statement (link) carefully before diving with us. Must be filled before the course starts.
PADI Nitrox Specialty Course
For Qualified Divers (min OWD)
The PADI Enriched Air Diver course is PADI's most popular specialty scuba course.  If staying down longer and getting back in the water sooner sounds appealing, then don't hesitate to become an enriched air diver with Divinguru!
* online price, does not include certification and teaching materials, in total 70 €
Why is EANx the most popular diving course? Because scuba diving with enriched air nitrox gives you more no decompression time, especially on repetitive scuba dives. 
You'll learn why diving with air that has higher oxygen and lower nitrogen content gives you more bottom time, along with enriched air equipment considerations.
The Nitrox course itself is "a dry course", no dives are required. You can add two dives (for additional 90€) on Enriched Air Nitrox with your Instructor as part of the course.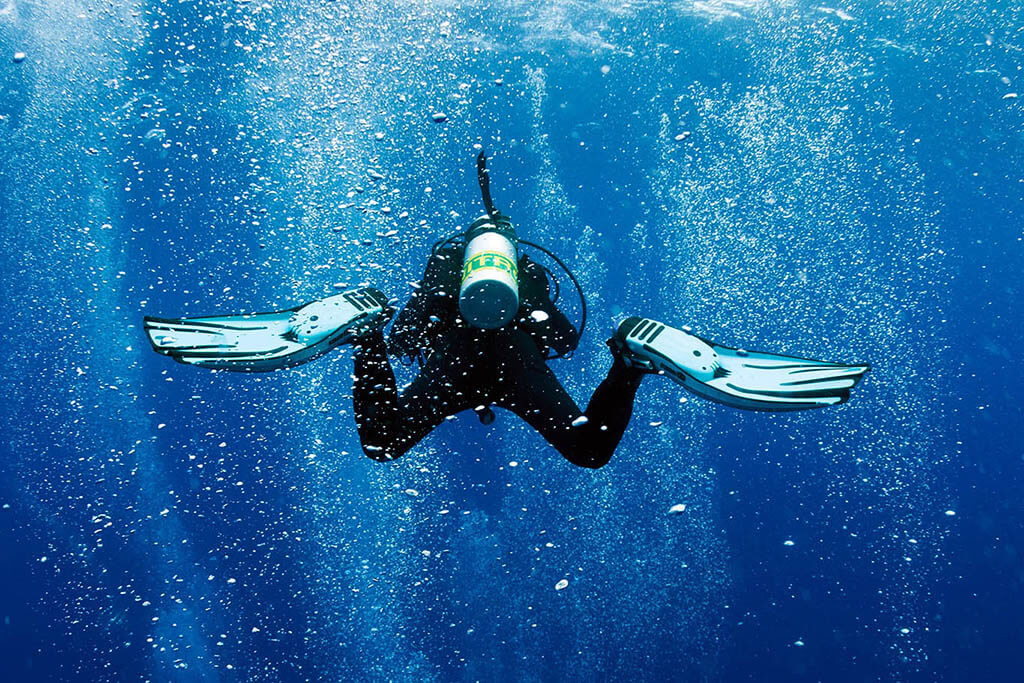 The Rescue Diver course can be completed in 1 day. If you should be short of time we recommend you to participate in the PADI OWD eLearning programme before your holiday.
With this you acquire the theory with PADI learning texts and videos on your Computer or Tablet and can start to dive as soon as you arrive. Please note you have to purchase also the Enriched Air Diver Manual (if choosing eLearning) on PADI website.
During a practical session, and two optional scuba dives, you'll:
Discuss managing oxygen exposure.
Practice analyzing oxygen content in your scuba tank.
Set your dive computer for diving with enriched air nitrox.
Enriched Air Diver Course
"dry course"
• 1 day
• theory in diving centre (classroom lesson with instructor)
• no dives included (2 dives for additional 70€ )
• equipment included
• free pick-up
* Excluded: PADI certification and teaching materials, total 70€
Enriched Air Diver Course
with eLearning
"dry course"
• half day
• independent study
• no dives included (2 dives for additional 70€ )
• equipment included
• free pick-up
* You have to register and purchase the Nitrox Manual on PADI website (AUD 231)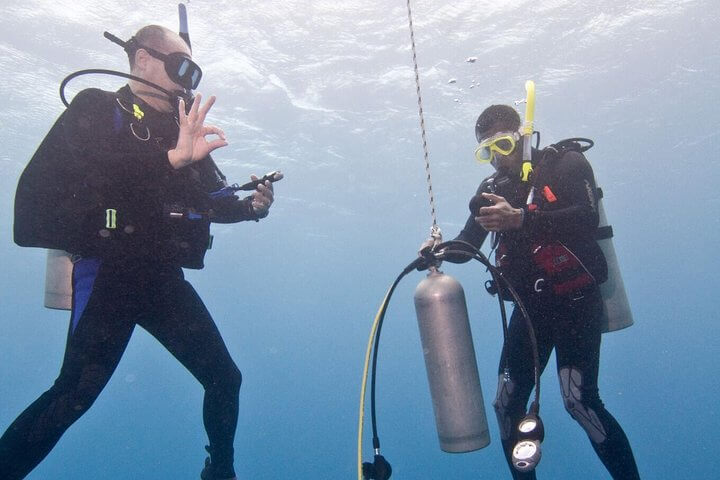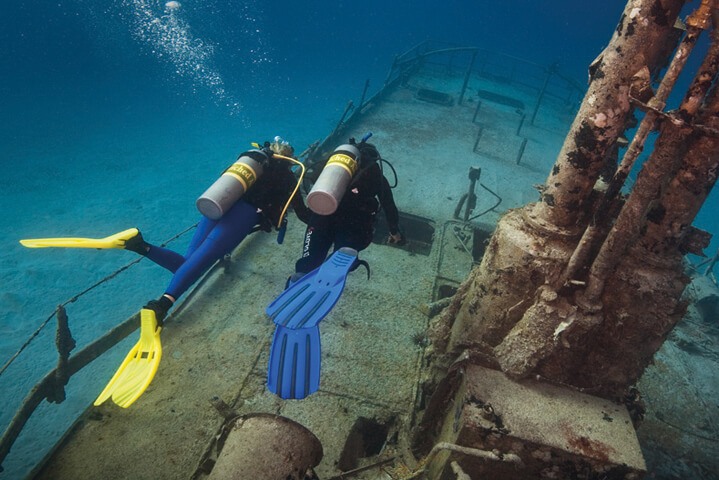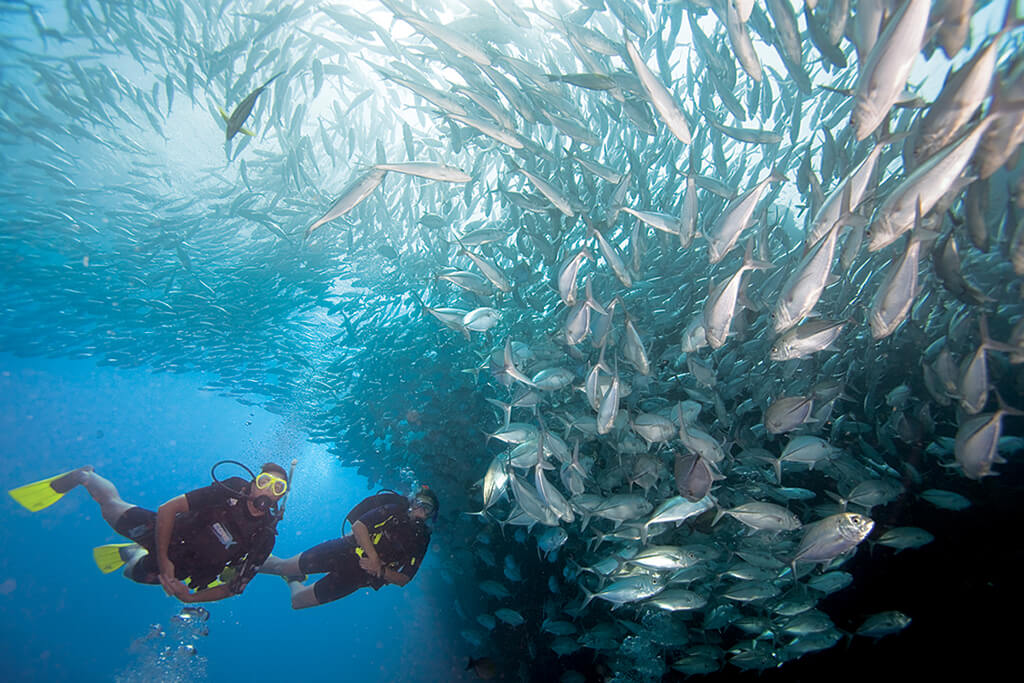 Frequently asked questions
Can I do the Enriched Air Nitrox course with you?
Of course you can!  Anyone who has completed the PADI Open Water Course can do the Nitrox Course. This course itself is "a dry course", no dives are required. However you can combine it with one dive, this allows you to put the theory work into practice.
Then with Divinguru® all Enriched Air certified divers have nitrox for free!
What marine life I can see?
Every dive is unpredictable and unique, that's why diving is so exciting. As we go off the shore we are in the real nature and not in a zoo as we cannot promise or guarantee to see particular wild animals. However we guarantee that our team makes maximum to find them and fulfill your expectations.
Marine life you may see include: Stingrays, Eagle Rays, Turtles, Moray Eels, Nudibranchs, Cuttlefish, Octopus, Barracuda, Trevally, Angelfish, Triggerfish, Soldier Fish, Surgeon Fish, Pufferfish, Fusiliers, Lion Fish, Sea Stars and many other coral reef fish. Whale Sharks can be spotted on both east and south coast. Black Tip Reef Sharks you find on the famous Pigeon Island, located a few minutes from our Divinguru® Nilaveli Resort. Whales and Dolphins can be spotted around Trincomalee while Whale Watching. If you get really lucky, time to time you might see them in Unawatuna too.