Duration: 2 days (4 dives)
Age: min age 15 years old
Medical Check: medically fit for diving
*Please check the PADI Medical statement (link) carefully before diving with us. Must be filled before the course starts.
PADI Specialty Course
For Qualified Divers (min Adventure Diver)
There's something exciting and mysterious about exploring deeper dive sites while scuba diving.  Together with your instructor you will challenge yourself, add excitement and adventure to your diving. Dive deeper with confidence and take the next step with Divinguru in Sri Lanka!
* online price, does not include certification and teaching materials, in total 70 €
Sometimes it's a wreck that attracts you below 18 metres/60 feet, and on wall dives it may be a giant fan or sponge. Whatever it is, to scuba dive with confidence at depths down to 40 metres/130 feet, you should take the PADI Deep Diver Specialty course.
Your training starts by reviewing reasons for deep diving and how important it is to know your personal limits. During four deep dives with your instructor, you'll go over:
Specialized deep diving equipment
Deep dive planning, buddy contact procedures and buoyancy control
Managing your gas supply, dealing with gas narcosis and safety considerations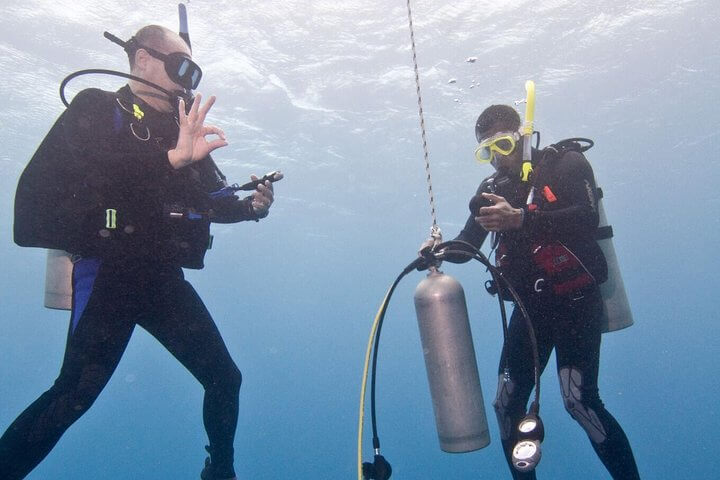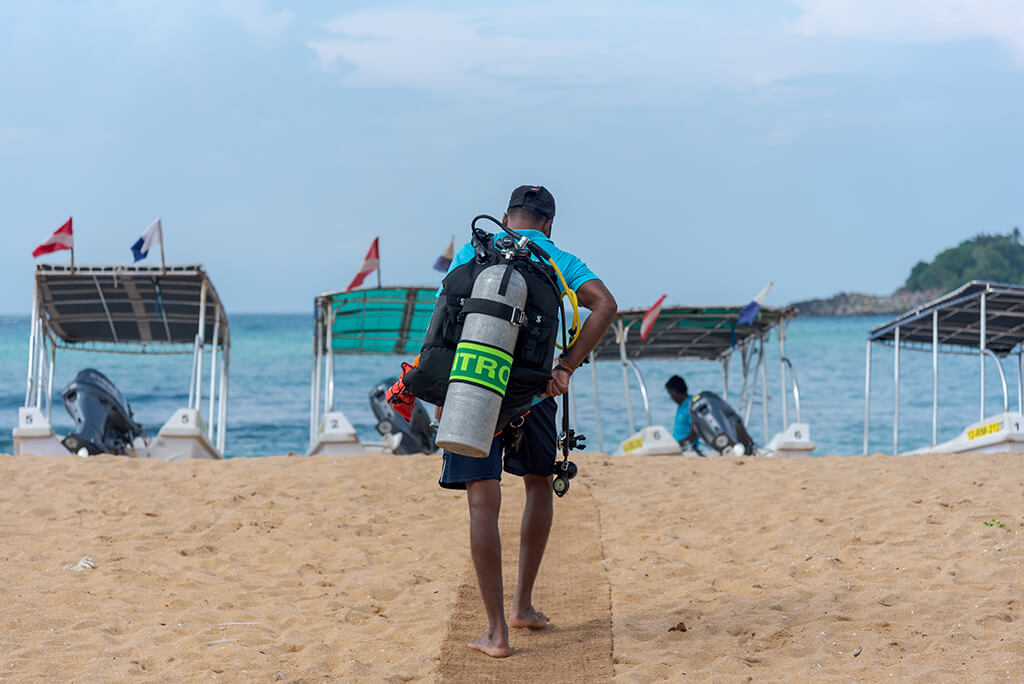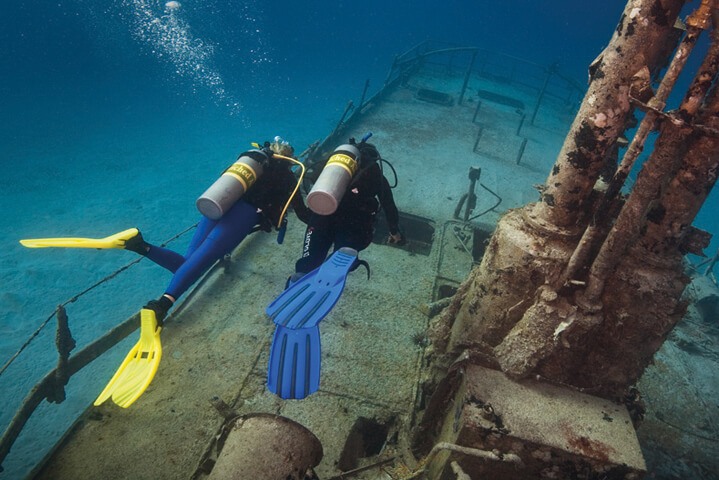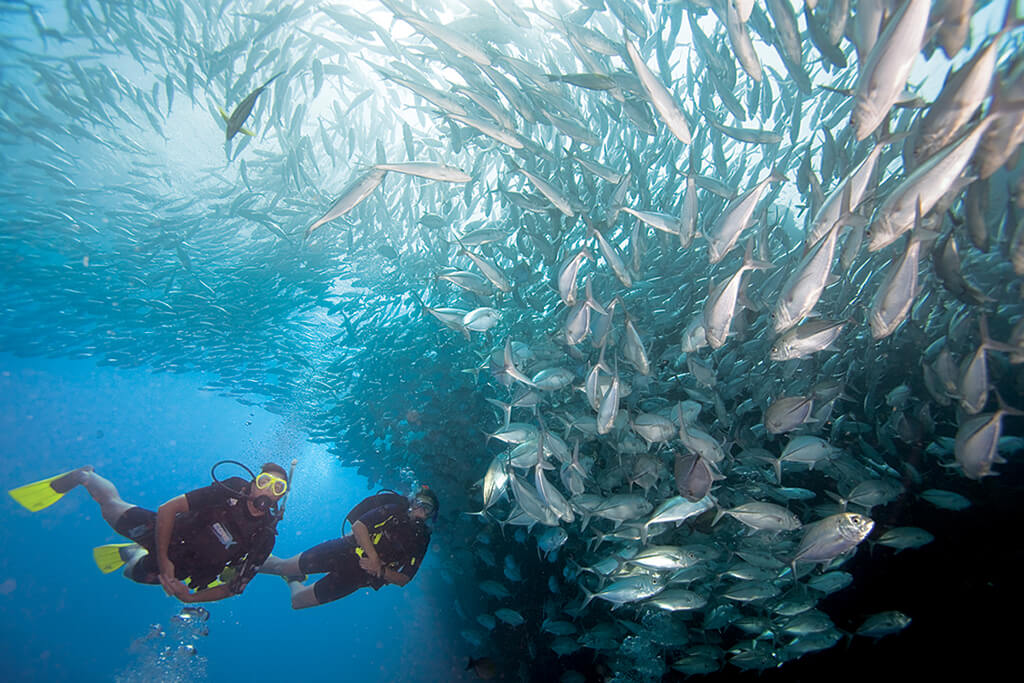 Frequently asked questions
What is the deepest dive site you dive?
Generally said, you find more deeper dive sites on the south coast than in the east.
In Unawatuna (south coast) we offer diving at the famous wreck "RANGOON" that goes down to 32 meters. If you're not a big fan of wrecks, you can enjoy diving around rock formations with fascinating underwater topography.
More corals occur on the east coast. Here you can find shallow dive sites with clear visibility and different variety of hard and soft corals. If you plan to do deep diving, the deepest dive sites are around 15 to 20 metres in average. However there are dive sites around Trincomalee which go down to 25-30 metres.
What marine life I can see?
Every dive is unpredictable and unique, that's why diving is so exciting. As we go off the shore we are in the real nature and not in a zoo as we cannot promise or guarantee to see particular wild animals. However we guarantee that our team makes maximum to find them and fulfill your expectations.
Marine life you may see include: Stingrays, Eagle Rays, Turtles, Moray Eels, Nudibranchs, Cuttlefish, Octopus, Barracuda, Trevally, Angelfish, Triggerfish, Soldier Fish, Surgeon Fish, Pufferfish, Fusiliers, Lion Fish, Sea Stars and many other coral reef fish. Whale Sharks can be spotted on both east and south coast. Black Tip Reef Sharks you find on the famous Pigeon Island, located a few minutes from our Divinguru® Nilaveli Resort. Whales and Dolphins can be spotted around Trincomalee while Whale Watching. If you get really lucky, time to time you might see them in Unawatuna too.