Duration: 1 days (2 dives)
Age: min age 10 years old
Medical Check: medically fit for diving
*Please check the PADI Medical statement (link) carefully before diving with us. Must be filled before the course starts.
PADI Specialty Course
For Qualified Divers (min OWD)
Much of the world's best scuba diving is accessible only by boat. Learn more about benefits and advantages that make boat diving popular. Dive more effectively from boats and become a specialist with Divinguru in Sri Lanka!
Whether you've never made a boat dive or you've logged dozens, the PADI Boat Diver Specialty course will benefit you because boats in various parts of the world do things differently. Scuba diving from a boat is fun and relatively easy because you usually descend directly on to your dive site.
The PADI Boat Diver course will expand your knowledge about boats from small inflatables to large liveaboards. You'll gain experience scuba diving by completing two dives from a boat in your local area and learn:
Boat terminology.
Boat diving procedures and etiquette, including how to enter and exit, and where to stow your gear.
Boating safety, including how to locate safety equipment.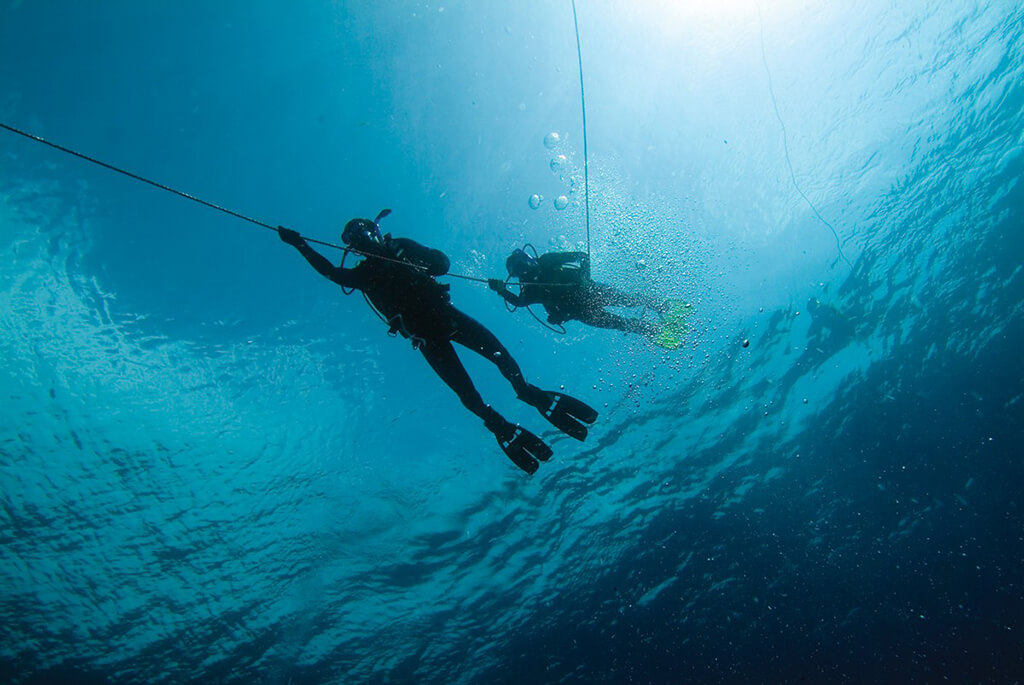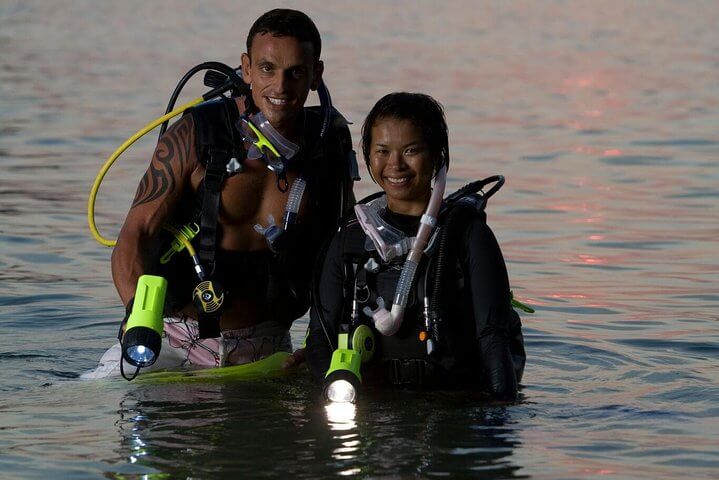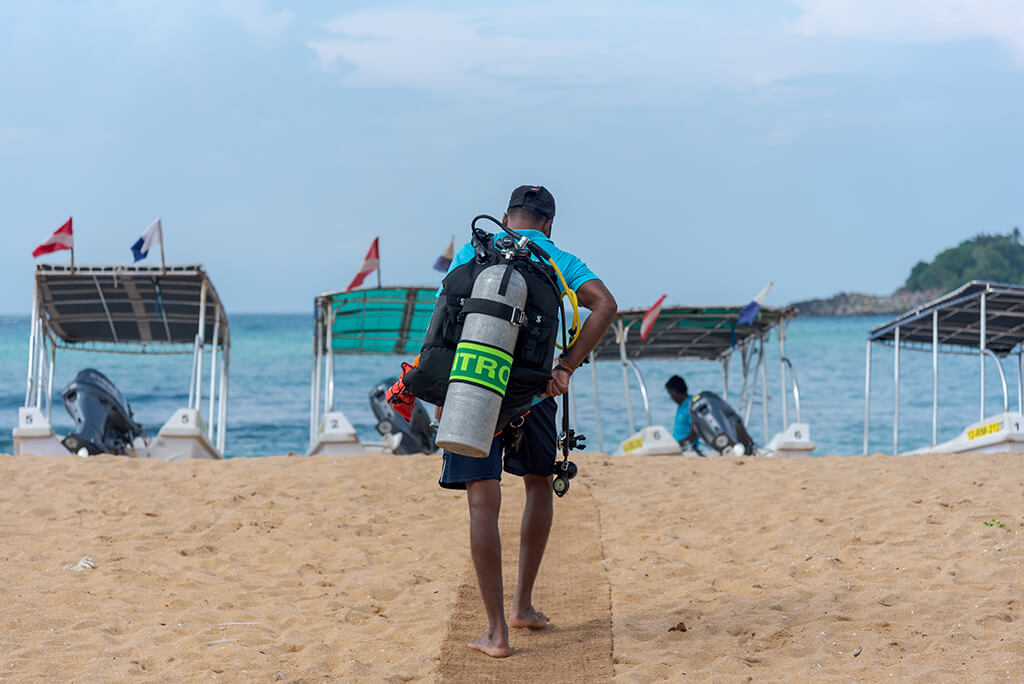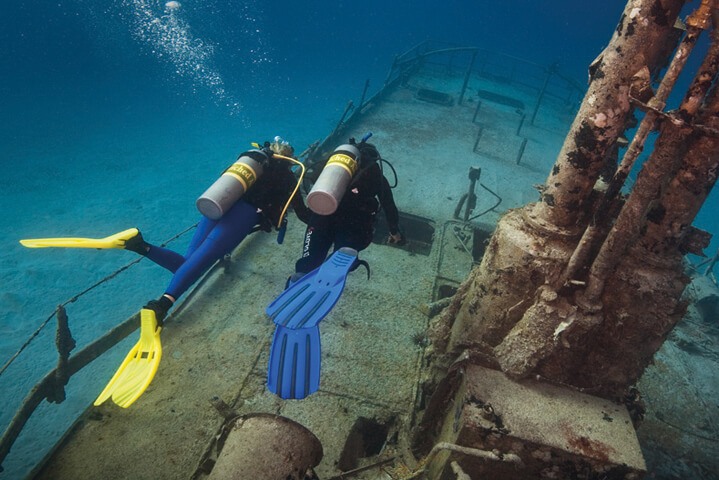 Frequently asked questions
What marine life I can see?
Every dive is unpredictable and unique, that's why diving is so exciting. As we go off the shore we are in the real nature and not in a zoo so we cannot promise or guarantee to see particular wild animals. However we guarantee that our team makes maximum to find them and fulfill your expectations.
Marine life you may see include: Stingrays, Eagle Rays, Turtles, Moray Eels, Nudibranchs, Cuttlefish, Octopus, Barracuda, Trevally, Angelfish, Triggerfish, Soldier Fish, Surgeon Fish, Pufferfish, Fusiliers, Lion Fish, Sea Stars and many other coral reef fish. Whale Sharks can be spotted on both east and south coast. Black Tip Reef Sharks you find on the famous Pigeon Island, located a few minutes from our Divinguru® Nilaveli Resort. Whales and Dolphins can be spotted around Trincomalee while Whale Watching. If you get really lucky, time to time you might see them in Unawatuna too.
What is the underwater visibility and temperature?
Please note that the visibility of the water depends on many factors (tides, wind, etc.) which disturb the bottom composition. We cannot guarantee great visibility at all times. However we check the forecast frequently so we can advise you the best time for diving or other activities.
Underwater Visibility: In average 5 to 30 m, depends on the weather conditions, the current and tides.
Outside Temperature: 26 Degrees Celsius to 32 Degrees Celsius the whole year round.
Water Temperature: 27 Degrees Celsius to 29 Degrees Celsius the whole year round.