Age: min age 18 years old
Medical Check: medically fit for diving
*Please check the PADI Medical statement (link) carefully before diving with us. Must be filled before the course starts.
PADI Divemaster
Required Qualification: Rescue Diver
Min Age: 18 years
Love scuba diving? Want to share it with others on a whole new level? Take the PADI Divemaster course and do what you love to do as a career. Scuba divers look up to Divemasters because they are leaders who mentor and motivate others. As a Divemaster, you not only get to dive a lot, but also experience the joy of seeing others have as much fun diving as you do.
* online price for eLearning, does not include certification and teaching materials
As a PADI Divemaster, you'll lead others as you supervise scuba diving activities and assist with diver training.
The PADI Divemaster course is your first level of professional training. Working closely with a PADI Instructor, you'll fine-tune your dive skills, like perfecting the effortless hover, and refine your rescue skills so you anticipate and easily solve common problems. You'll gain dive knowledge, management and supervision abilities so you become a role model to divers everywhere.
Whether you want to work at a faraway dive destination or close to home at a local dive shop, the adventure of a lifetime awaits you. PADI Divemasters are respected dive professionals who are aligned with the largest and most respected dive organization in the world – PADI.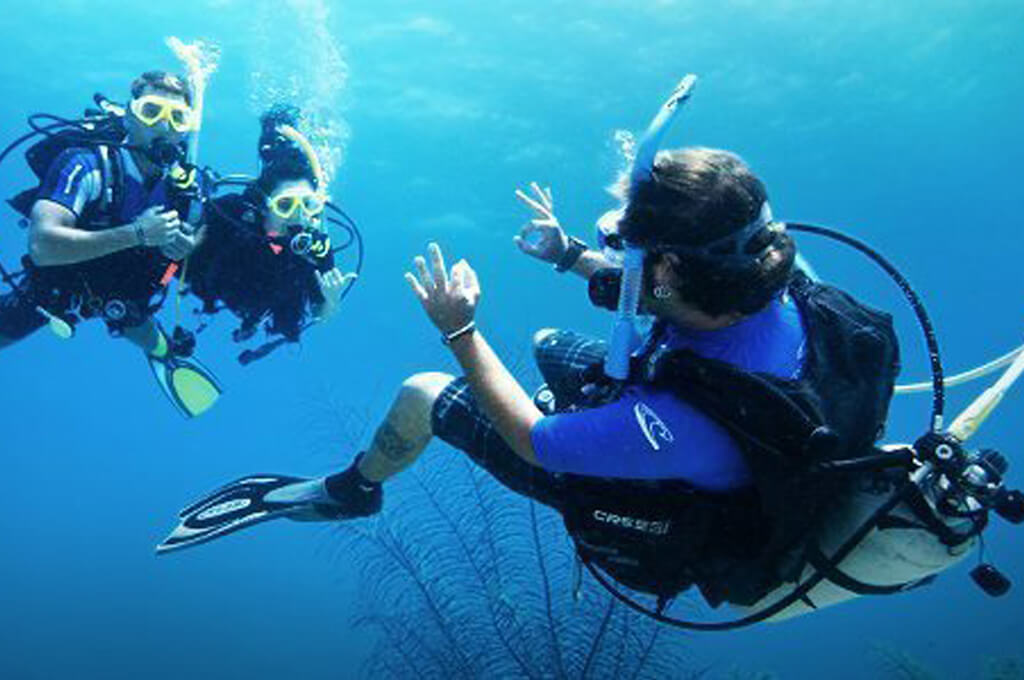 The Divemaster course can be completed in a minimum of 14 days. If you have more time we recommend you to stay a whole month with us.
If you should be short of time we recommend you to participate in the PADI Divemaster eLearning programme before your holiday.
With this you acquire the theory with PADI learning texts and videos on your Computer or Tablet and can start with your training as soon as you arrive. Please note you have to purchase also the Divemaster Manual (if choosing eLearning) on PADI website.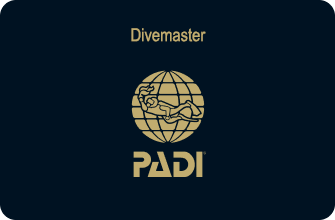 The PADI Divemaster course teaches you to be a leader and take charge of dive activities. Through knowledge development sessions, waterskills exercises and workshops, and hands-on practical assessment, you develop the skills to organize and direct a variety of scuba diving activities. Topics and practical workshops include:
The role and characteristics of the PADI Divemaster
Supervising dive activities and assisting with student divers
Diver safety and risk management
Divemaster conducted programs and specialized skills
Business of diving and your career
Awareness of the dive environment
Dive setup and management
Mapping open water site
Conducting dive briefings
Organizing a search and recovery project and a deep dive
Conducting a scuba review and skin diver course
Assisting with Discover Scuba Diving and leading Discover Local Diving programs
Your instructor may also offer the PADI Deep Diver and Search and Recovery Diver specialty diver courses along with your Divemaster training to help you meet all requirements and to broaden your abilities.
Schedule
How the course run?
The PADI Divemaster Course is very intense. You get to know the daily work of a diving school and learn the praxis with real customers (accompanied from our instructors). Therefore you should schedule a minimum of two weeks. If you have more time we recommend you to stay a whole month with us.
* Please contact us as soon as possible, so that we can find a suitable period for your course. For jobs and internships, please contact us directly.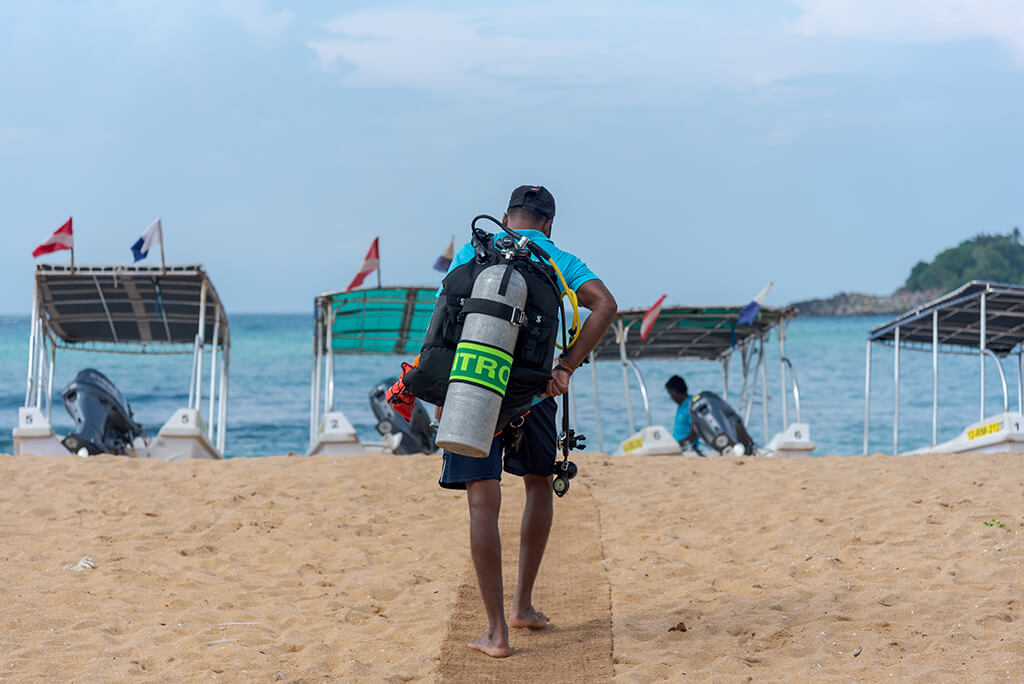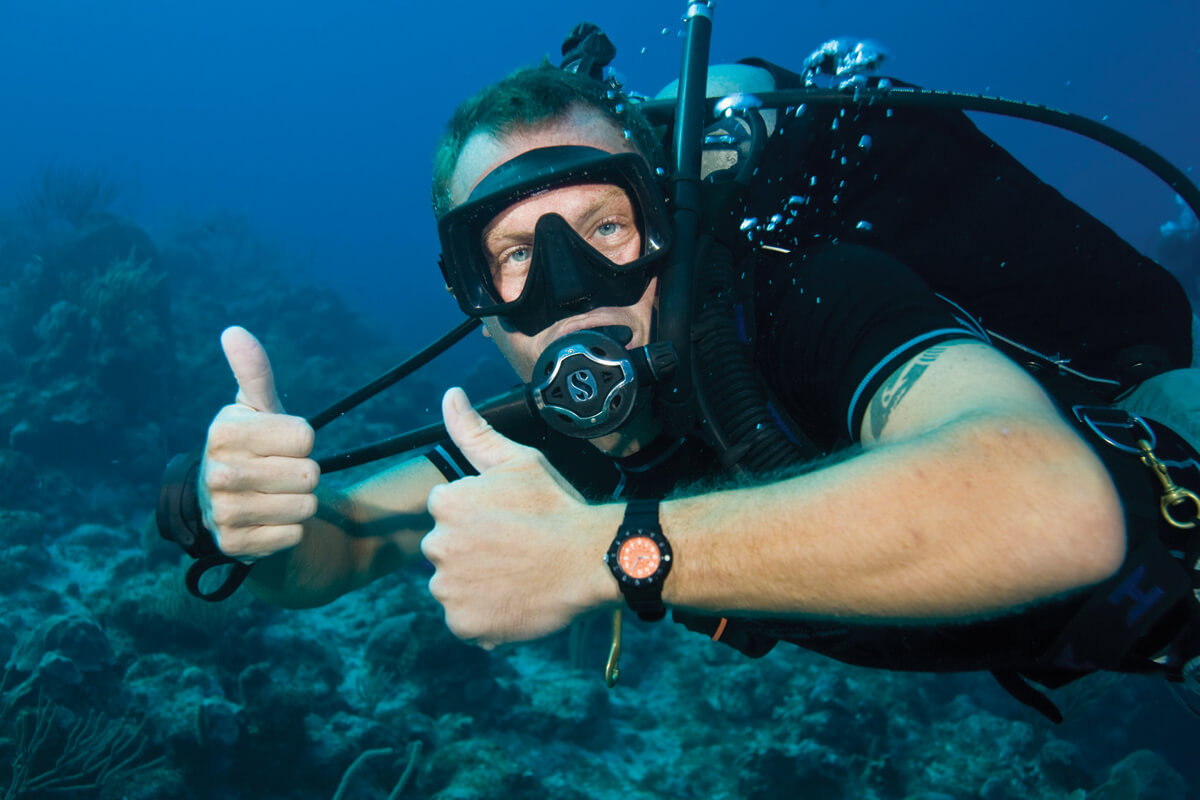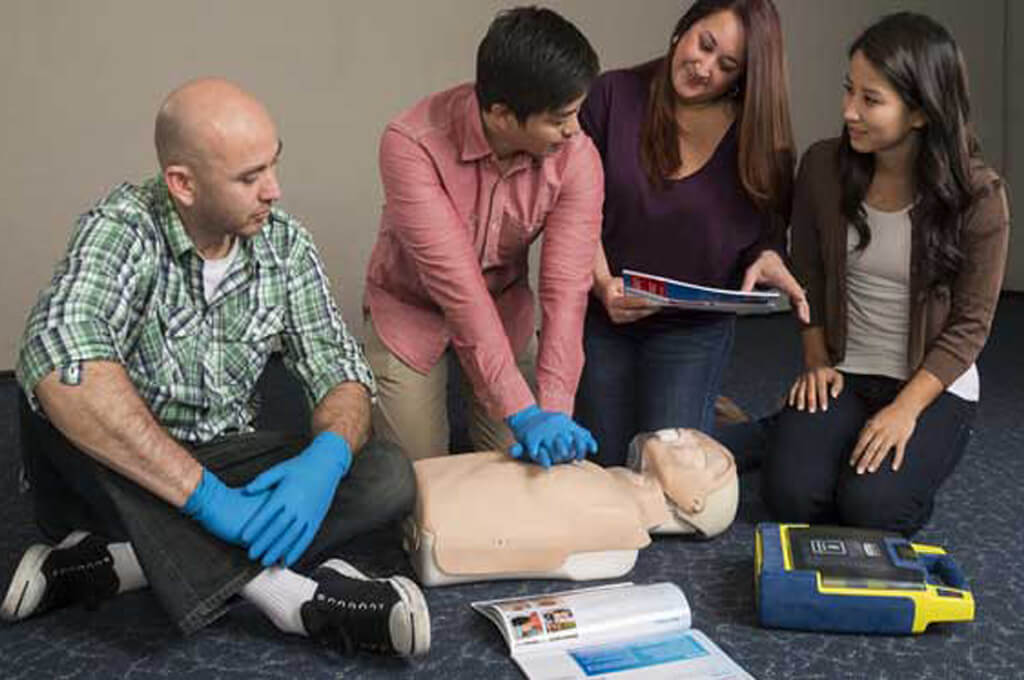 Frequently asked questions
What's the best diving in Sri Lanka?
The main attractions in Unawatuna and in Sri Lanka are a lot of wrecks around the coast line suitable for all diving levels. We offer diving at the famous Wreck "RANGOON" that does down to 30 meters, the Wreck SS Orestes that goes down to 22 meters, and the Galle Ship Wreck at around 18 meters.
In Nilaveli/Trincomalee clear calm sea is waiting for you. You'll be surrounded by different colorful fish of the Indian Ocean and magnificent hard and soft corals. The most popular is the Pigeon Island, located a few minutes from Divinguru® Nilaveli, where you can experience snorkeling with turtles and black tip reef sharks.
For more details about dive sites in Sri Lanka, click here.
What marine life I can see?
Every dive is unpredictable and unique, that's why diving is so exciting. As we go off the shore we are in the real nature and not in a zoo so we cannot promise or guarantee to see particular wild animals. However we guarantee that our team makes maximum to find them and fulfill your expectations.
Marine life you may see include: Stingrays, Eagle Rays, Turtles, Moray Eels, Nudibranchs, Cuttlefish, Octopus, Barracuda, Trevally, Angelfish, Triggerfish, Soldier Fish, Surgeon Fish, Pufferfish, Fusiliers, Lion Fish, Sea Stars and many other coral reef fish. Whale Sharks can be spotted on both east and south coast. Black Tip Reef Sharks you find on the famous Pigeon Island, located a few minutes from our Divinguru® Nilaveli Resort. Whales and Dolphins can be spotted around Trincomalee while Whale Watching. If you get really lucky, time to time you might see them in Unawatuna too.